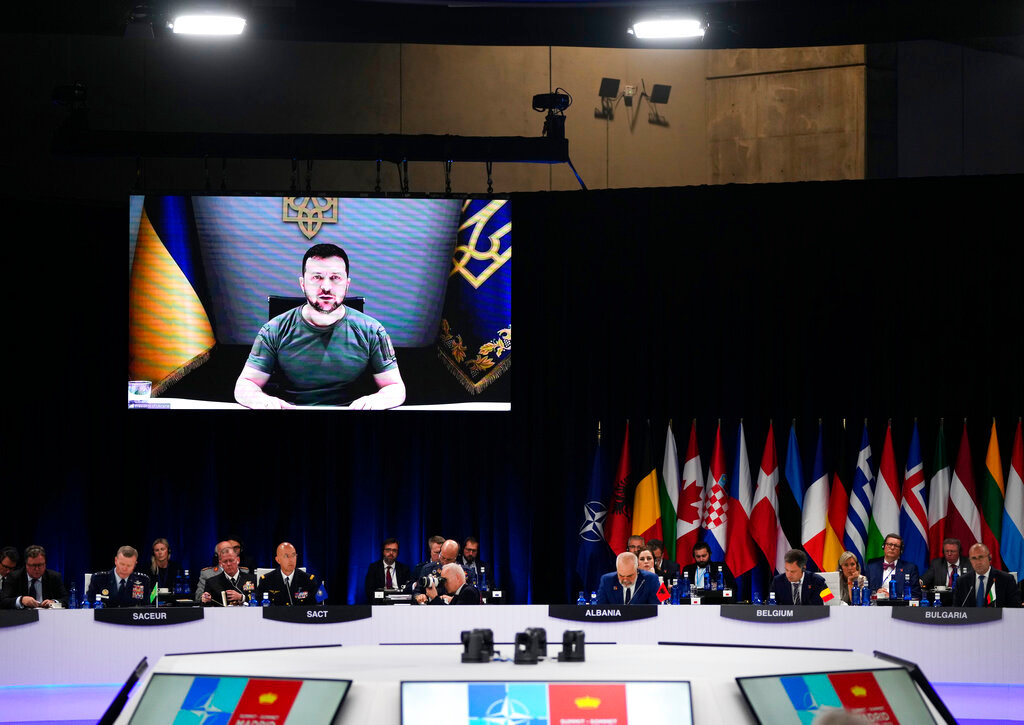 MADRID (AP) — NATO has declared Russia the "most significant and direct threat" to its members' peace and security. That came as the military alliance met Wednesday to confront what NATO's chief called the biggest security crisis since World War II. It also promised to "step up political and practical support" to Ukraine as it fights off Russia's invasion.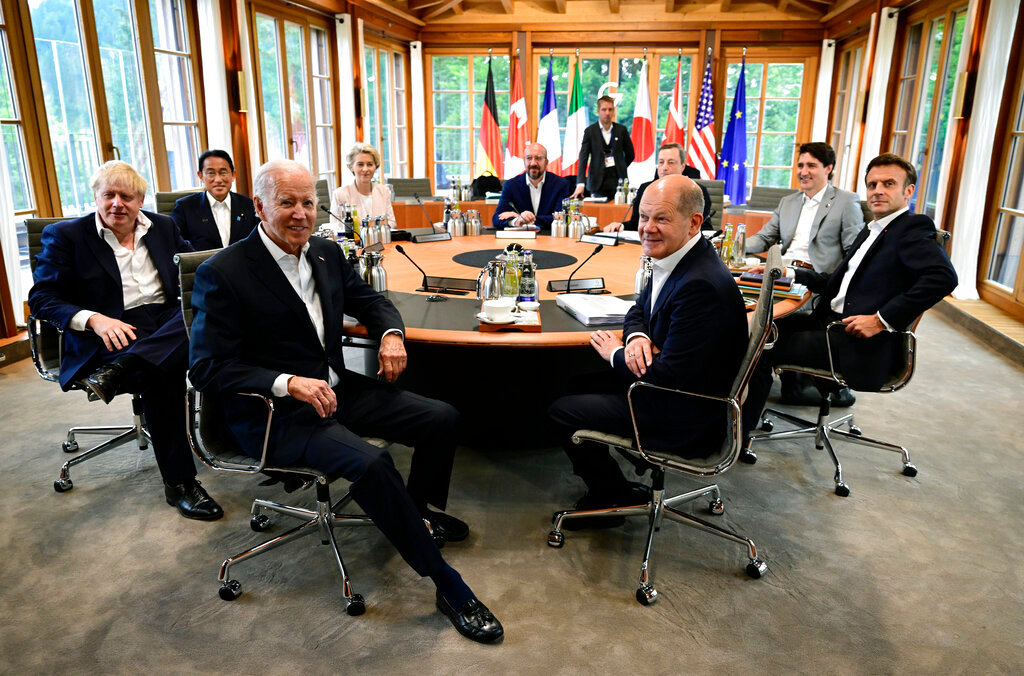 ELMAU, Germany (AP) — Leaders of the world's wealthiest democracies have struck a united stance to support Ukraine for "as long as necessary" as Russia's invasion grinds on, and said Tuesday they would explore far-reaching steps to cap Kremlin income from oil sales that are financing the war.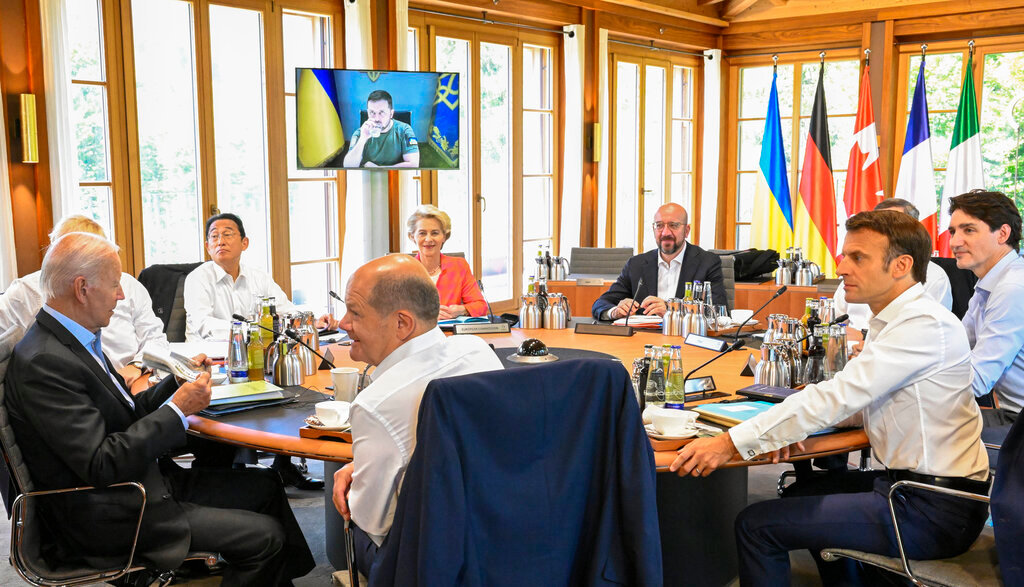 ELMAU, Germany (AP) — Leading economic powers conferred by video link with Ukrainian President Volodymyr Zelenskyy as they underscored their commitment to Ukraine for the long haul. Group of Seven leaders in their Monday meeting in the German Alps were finalizing plans to pursue a price cap on Russian oil, raise tariffs on Russian goods and impose other new sanctions.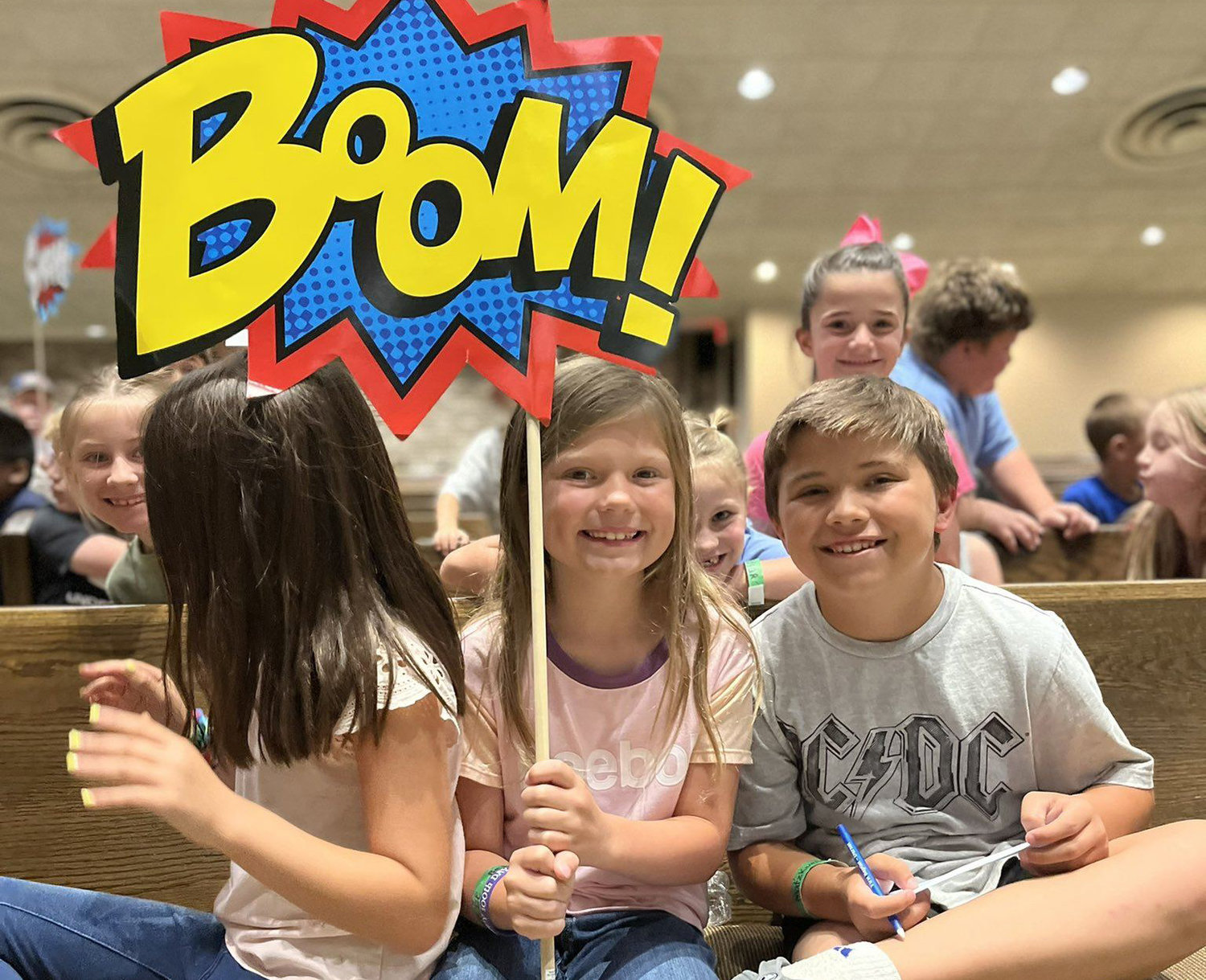 ADA, Okla. (BP) – During their VBS day-camp last week, the kids of Ada First Baptist Church raised exactly $3,300 for Ukraine relief through Send Relief. Brad Graves, senior pastor at Ada First Baptist, told Baptist Press the church does a missions offering every year as a part of its week-long VBS.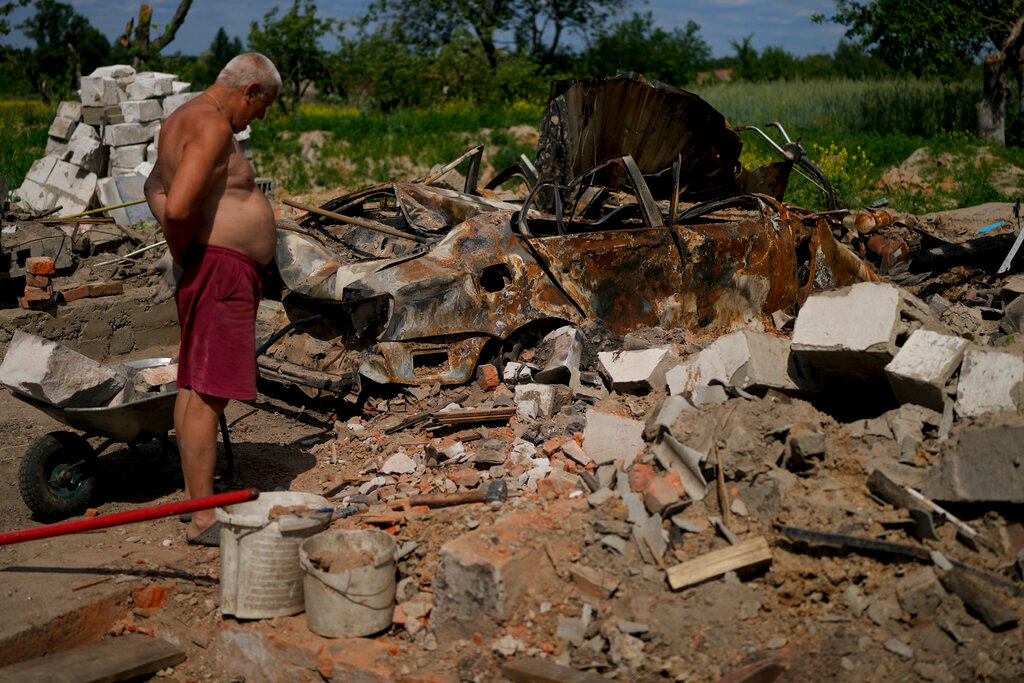 BAKHMUT, Ukraine (AP) — Ukrainian forces and Russian troops continue to battle back and forth in a key eastern city. At the same time, fears of a global food crisis have escalated because million of tons of grain have piled up in the besieged country's silos. Russian forces were closing in Wednesday on control of the entire Luhansk region. It is one of two provinces that make up the industrial heartland known as the Donbas.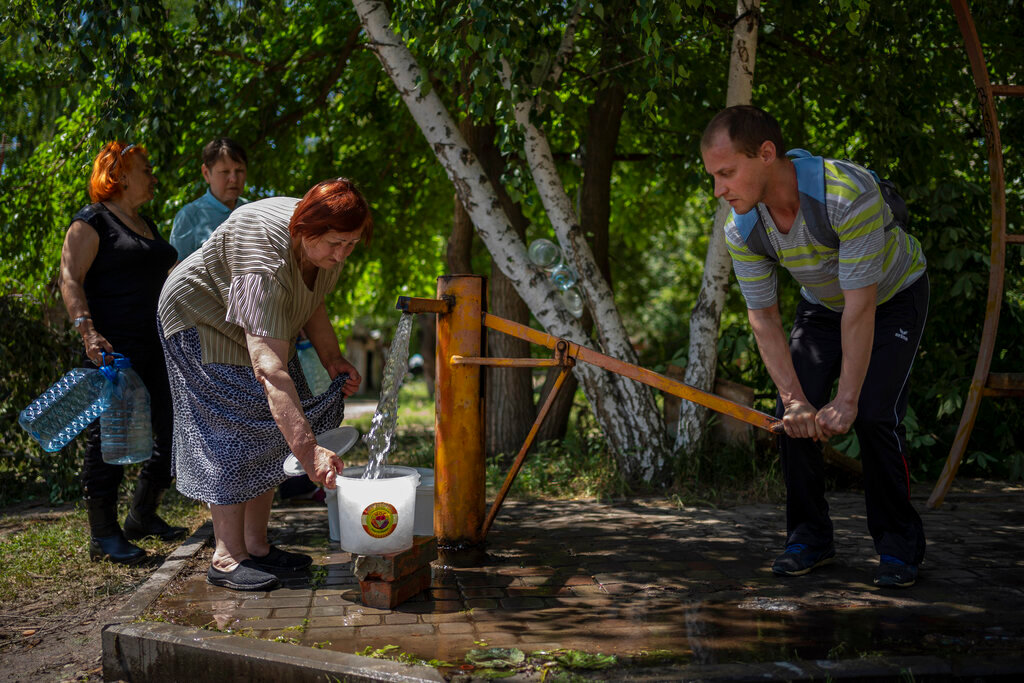 BAKHMUT, Ukraine (AP) — Block-by-block fighting is raging in two key eastern Ukrainian cities on the 100th day of Russia's war, grinding them to rubble. The governor of the Luhansk region says that fierce battles continue in Sievierodonetsk and that the Russians continue to pummel neighboring Lysychansk. Those are the only two cities in eastern Ukraine's Luhansk province not controlled by Russian forces or Moscow-backed separatists. The Russians have been trying to encircle them.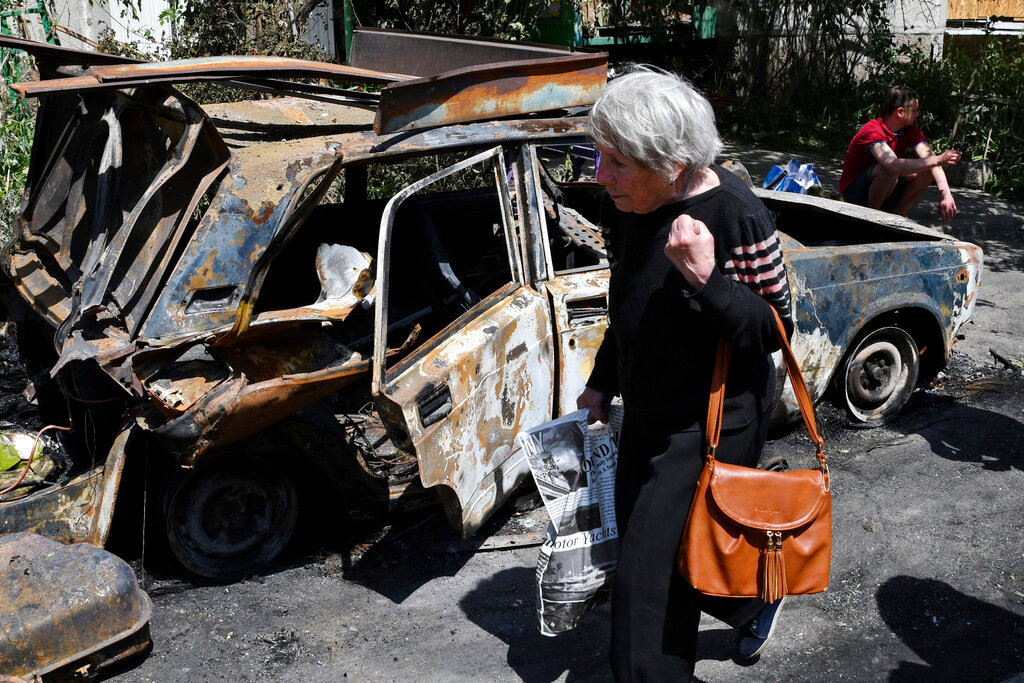 KYIV, Ukraine (AP) — Western nations promised more and more advanced arms to bolster Ukraine's defense as its troops battled a grinding Russian offensive that was closing in on capturing a key city in the east. Germany said Wednesday it will supply Ukraine with modern anti-aircraft missiles and radar systems. The U.S. will unveil a new weapons package later in the day that will include high-tech, medium-range rocket systems.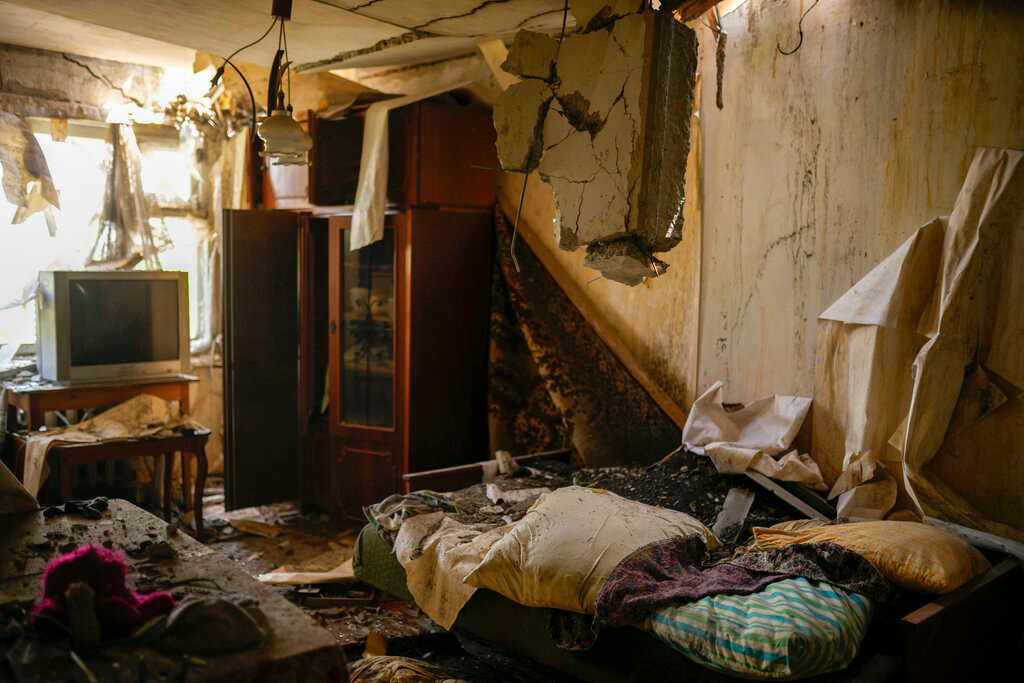 SLOVIANSK, Ukraine (AP) — Russian forces in a "frenzied push" have seized half of the eastern Ukrainian city of Sievierodonetsk that is key to Moscow's efforts to quickly complete the capture of the industrial Donbas region. The city's mayor also told The Associated Press on Tuesday that Sievierodonetsk "is essentially being destroyed ruthlessly block by block."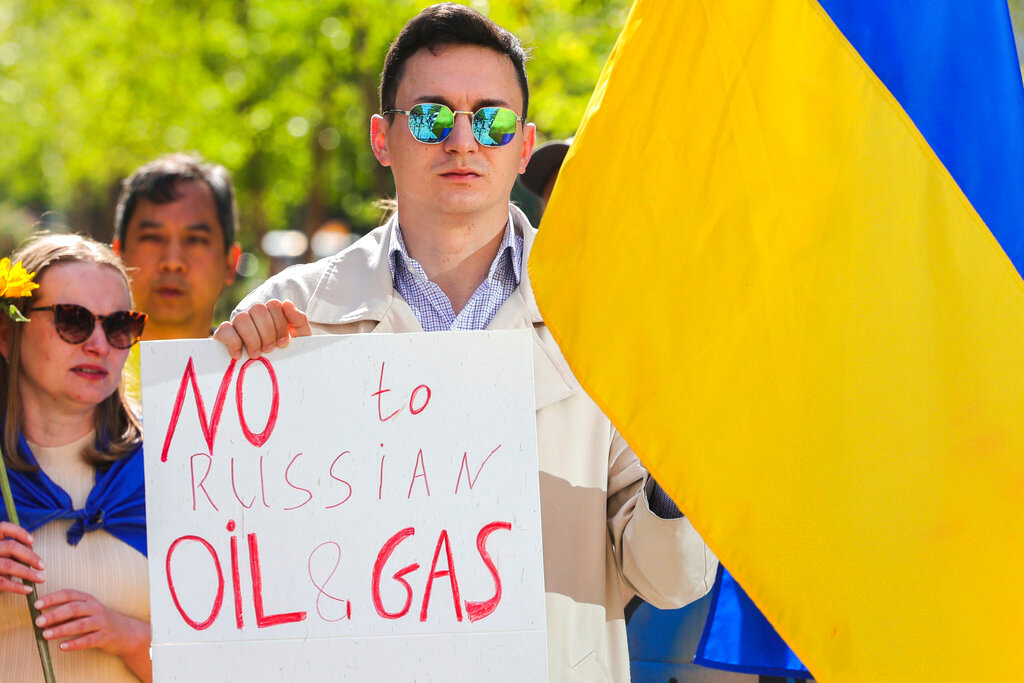 BRUSSELS (AP) — European Union leaders have agreed to embargo most Russian oil imports into the bloc by year-end. The move is part of new sanctions on Russia worked out Monday at a summit focused on helping Ukraine with a long-delayed package of new financial support.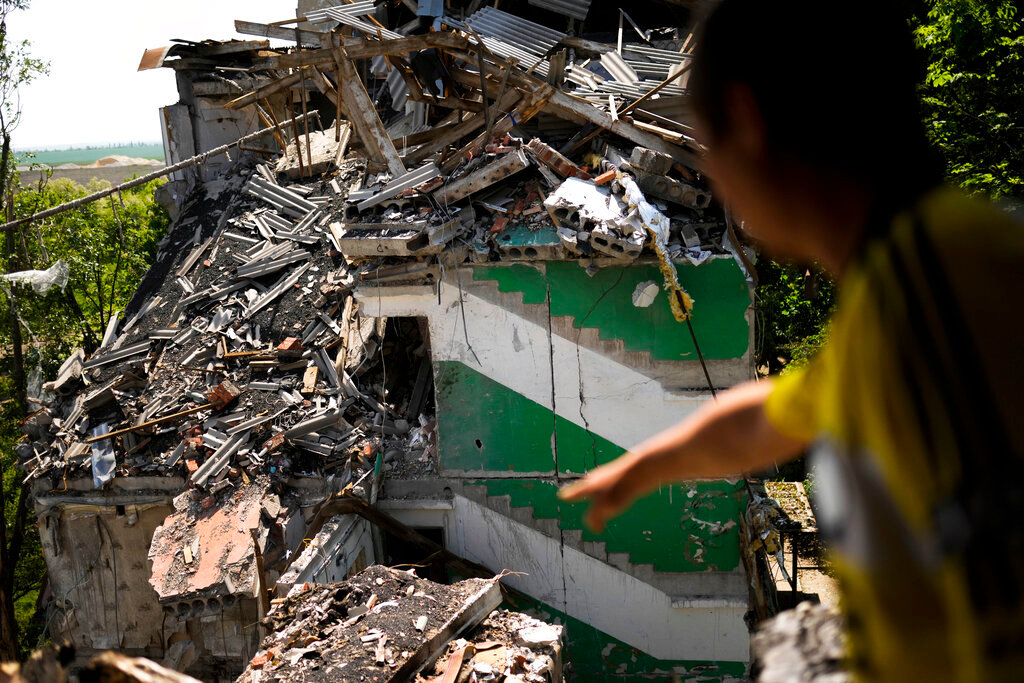 KRAMATORSK, Ukraine (AP) — Russian troops pushed farther into a key eastern Ukrainian city and fought street by street with Kyiv's forces Monday. The mayor said the battle has left the city in ruins and driven tens of thousands from their homes.