Note: In anticipation of Sunday's marking the 15th anniversary of the Sept. 11, 2001 attacks, The Index asked several pastors for their recollections and thoughts. Individual stories will be appearing throughout today sharing those memories.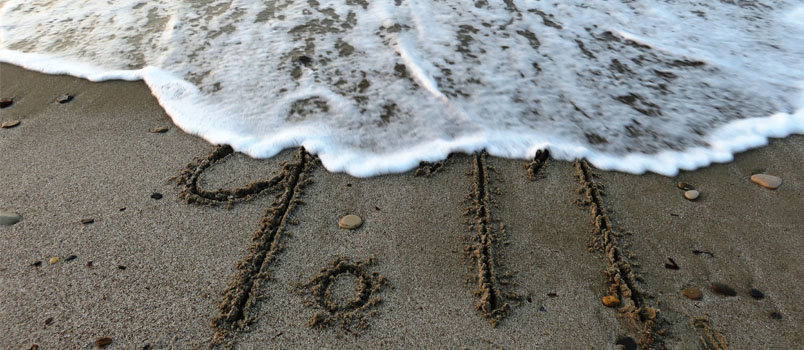 JESUP — The clink of dishes cleared from their tables muffled in the atmosphere. Conversations over coffee took on a different weight.
The Kiwi Restaurant in downtown Jesup was usually more lighthearted. The events that morning changed everything, says Vann Dempsey.
Earlier, the Calvary Baptist Church custodian knocked on the pastor's office door and told him the news. Planes had hit buildings in New York. Dempsey walked across the hall to a ladies Bible study group. He informed them aircraft had flown into the Twin Towers. Then he asked them to pray.
"It seemed that what was happening was more like a movie than real life," he remembers.
Later he joined other pastors at the Kiwi for breakfast. They watched the news on TV from their table. They heard the opinions on what was happening, and if more attacks were to come.
"You could feel the shock and disbelief in the hearts and minds of the waitresses, customers, and preachers there," he said. "We joined hands and had prayer. Then we went our separate ways."
Community together
Later that week Calvary hosted a community prayer gathering. Hundreds showed. Church attendance jumped that weekend.
Dempsey joined Calvary as pastor in 1996. A native of another rural area, Cedartown, he had a rapport with the citizens of Wayne County. In this area pride in country ran deep. The images on the TV that day had never generated emotions now felt by so many. Those images from New York, Washington D.C., and a Pennsylvania field demanded a response.
"People were showing their patriotism. Many were looking for answers, trying to make sense out of what had happened," Dempsey explained.
Looking across the American landscape, he sees something different now.
"There was a period of time when hearts and minds were open to the truth from the Word of God. That began to wane as the days, months, and years passed by. Sadly, I would say men's hearts have hardened and there's little interest in biblical truth in our day."
What 9/11 means today
The Kiwi hasn't occupied its space at 298 West Orange Street in Jesup for awhile now. In fact, enough time has passed for the space to have become a German-themed restaurant that has also since moved on. Few things seem permanent, including the revival of post-9/11.
"That event is a faded memory for many and an unknown fact to the younger generation," expressed Dempsey. "It serves as a reminder of how quickly man can turn from seeking God to seeking selfish desires."
He compared the cycle of the Israelites in the Old Testament. In particular, the metaphor holds true in the Book of Judges, he says.
"They cycled through a time of blessing to sinning and idolatry, being punished, and seeking the Lord for help.
"May God raise up a remnant of believers who have a holy dissatisfaction with the condition of our nation and world! The church needs to cry out for revival!"