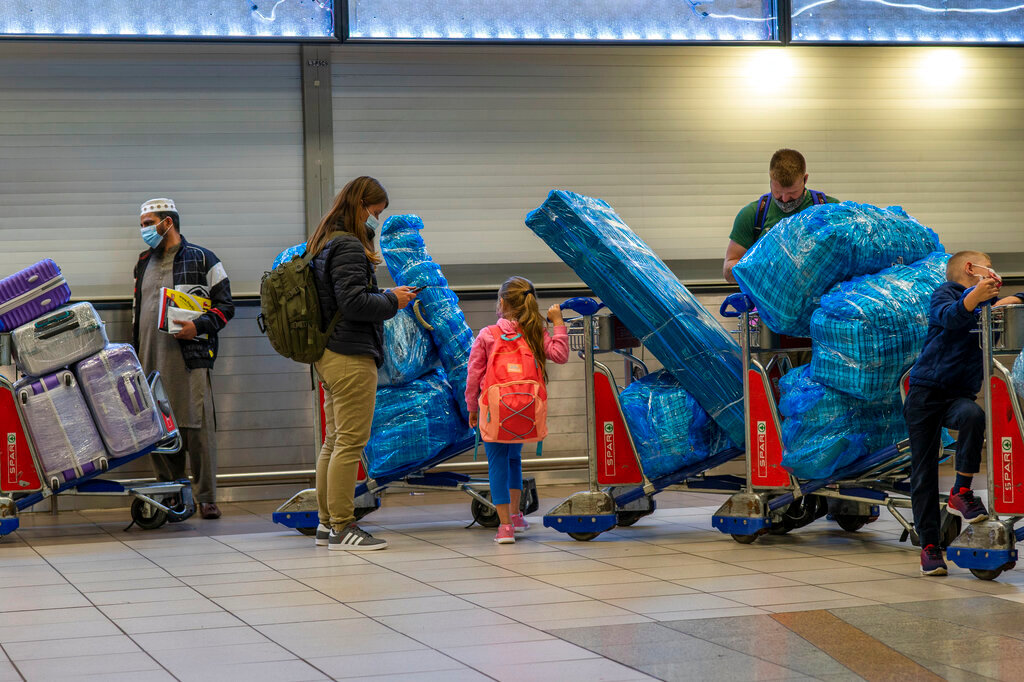 LONDON (AP) — Britain became the latest country Saturday to report cases of the new potentially more contagious omicron variant of the coronavirus as world governments sought to shore up their defenses by slapping restrictions on travel from nations in southern Africa.
THE HAGUE, Netherlands (AP) — A total of 61 people who arrived in the Netherlands on two flights from South Africa on Friday tested positive for the coronavirus and were in isolation on Saturday as …
KYIV, Ukraine (AP) — Ukrainian President Volodymyr Zelenskyy on Friday claimed that his country's intelligence service has uncovered plans for a Russia-backed coup d'etat in the country set for next week that allegedly involves one of Ukraine's richest oligarchs.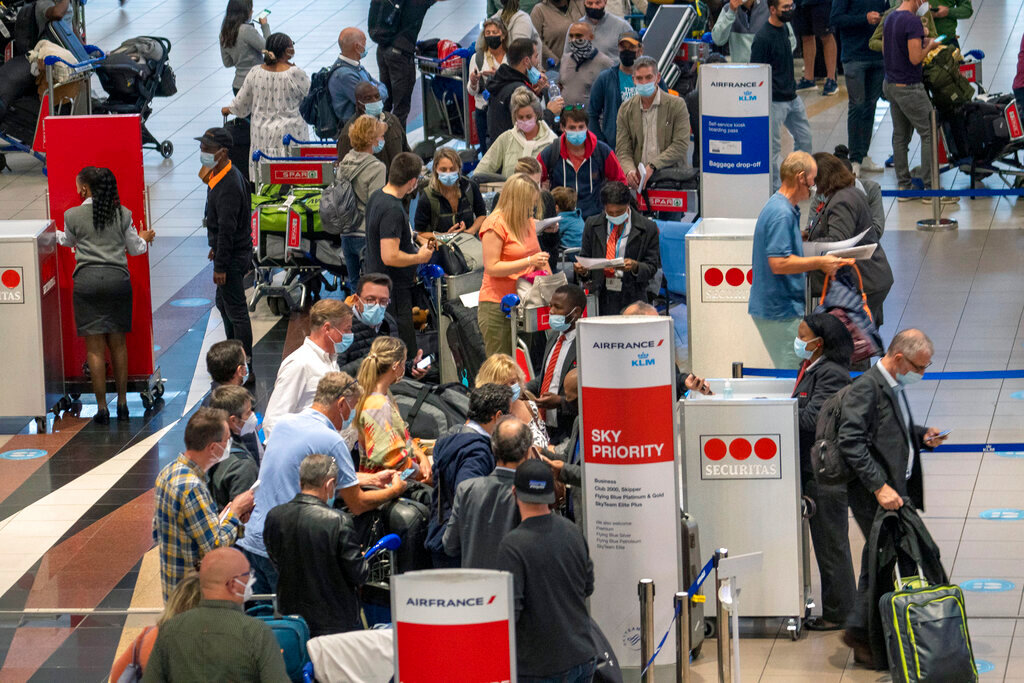 BRUSSELS (AP) — Nearly two years into the COVID-19 pandemic, the world raced Friday to contain a new coronavirus variant potentially more dangerous than the one that has fueled relentless waves of infection on nearly every continent.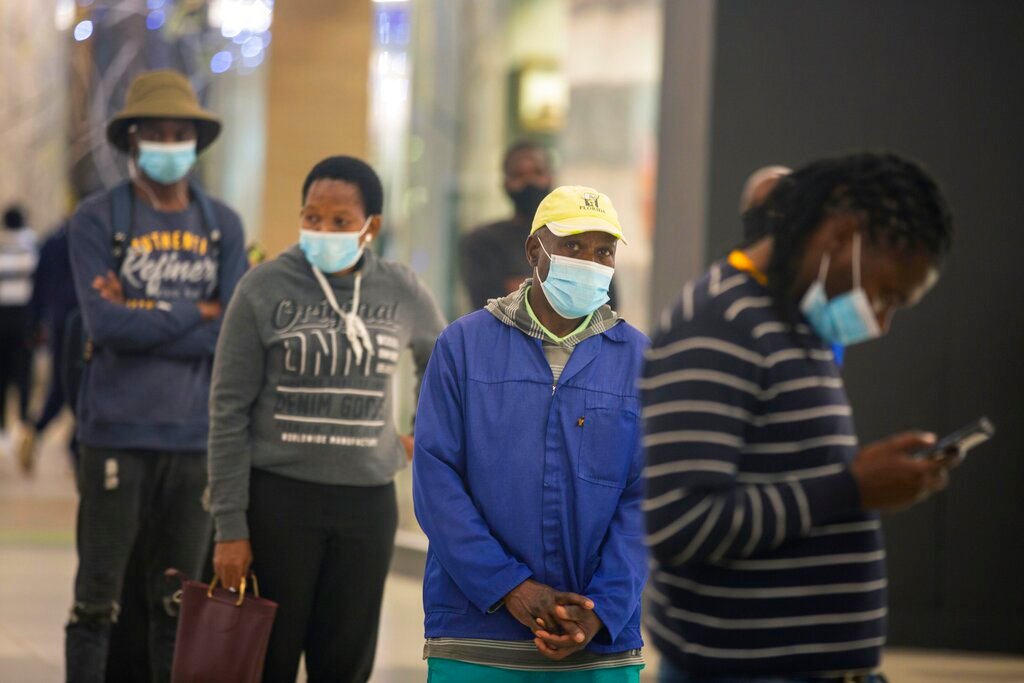 BRUSSELS (AP) — A slew of nations moved to stop air travel from southern Africa on Friday, and stocks plunged in Asia and Europe in reaction to news of a new, potentially more transmissible COVID-19 variant.
CALAIS, France (AP) — French fishing crews temporarily blocked French ports and ferry traffic across the English Channel on Friday to disrupt the flow of goods to the U.K., a symbolic riposte in a …
JUBA, South Sudan (AP) — At least 10 people, including five children, died this week in South Sudan after their boat capsized on the White Nile river in Upper Nile state, an official said Thursday.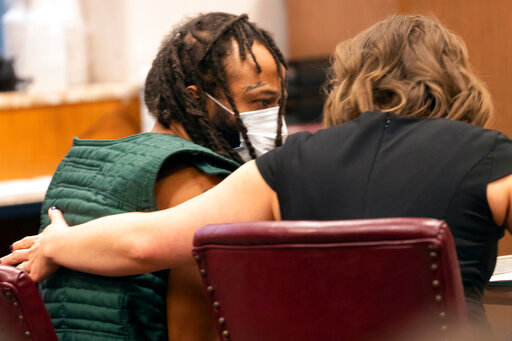 MOSCOW (AP) — A fire at a coal mine in Russia's Siberia killed 11 people and injured more than 40 others on Thursday, with dozens of others still trapped, authorities said. The blaze took place …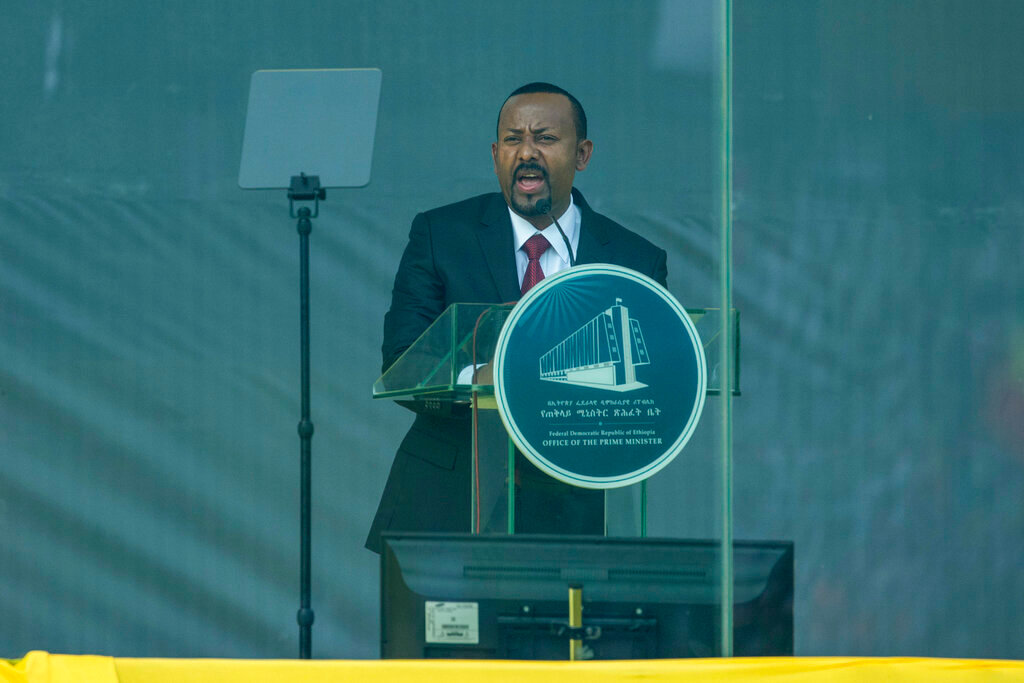 NAIROBI, Kenya (AP) — Ethiopia's Nobel Peace Prize-winning prime minister has gone to the battlefront, his government announced Wednesday, after the leader said martyrdom might be necessary in the yearlong war with rival fighters approaching the capital.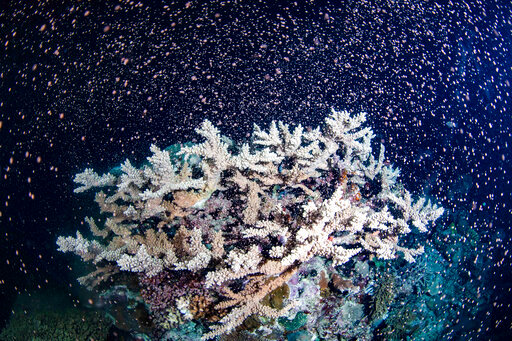 CANBERRA, Australia (AP) — Australia's Great Barrier Reef is spawning in an explosion of color as the World Heritage-listed natural wonder recovers from life-threatening coral bleaching …