Note: In anticipation of Sunday's marking the 15th anniversary of the Sept. 11, 2001 attacks, The Index asked several pastors for their recollections and thoughts. Individual stories will be appearing throughout today sharing those memories.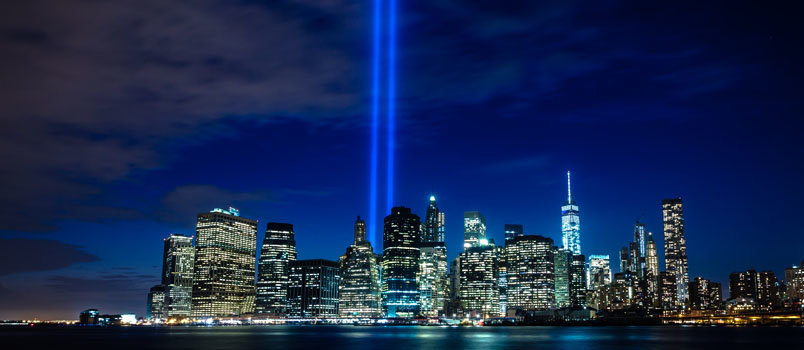 WAYCROSS — Fifteen years after terrorist attacks in a single day killed nearly 3,000 Americans, the memories breathe. The details linger. On Sunday, pastors will stand to help in healing that continues 15 Septembers since.
They will talk about what they remember and reflect on what they've learned. Ackowledging the blood and violence associated with 9/11 and its aftermath, they will nevertheless remind congregations that ultimately we battle not against flesh and bone.
'A beautiful day'
Like many, Ben Smith remembers Sept. 11, 2001 starting out absolutely gorgeous.
Smith, now pastor of Central Baptist Church in Waycross, attended classes at Southwestern Seminary, served a small church as associate pastor, and drove a bus for a nearby school district. "Most mornings I'd have a few moments to stop by home after driving my route before going to class," he remembers.
"It was a beautiful day and my morning bus route had been non-eventful. I stopped home to gather my things for class. While there, I turned the news on.
"Just minutes before walking out the door reporters announced a plane had crashed into the World Trade Center."
Smith stayed with the report as long as he could, then left for class. Walking out the door, he believed the event to be a tragic accident. His perception soon changed.
"It was just after the students and professor gathered together to watch the news that the second plane hit. Then, we all knew it was much worse than an accident," he said.
The group prayed and departed early. Smith spent most of the day watching the news. That evening his church gathered for a prayer service, which Smith led. A Colonel in the Air Force, the pastor had been – understandably – called away.
Not so different today
"There was a genuine brokenness and sense we needed help from the Lord," Smith said. "We didn't know what the days ahead would hold. Many feared the events were just the beginning. I left that service grieving for our hurting nation, concerned about the days ahead, but hopeful the Lord might use these events to draw the heart of the nation back to Him."
Amid the horror of that day, Smith joins others in remembering something not seen since.
"At the time our nation enjoyed a brief moment of national unity. Many turned their hearts toward the Lord for help. Those moments eventually dissipated into the familiar bickering of partisan politics and life as usual."
He sees a common thread in today's world and that of the early morning hours of Sept. 11, 2001. Even when beauty dominates like it did in the clear morning sky during Smith's bus route, evil lurks.
"We are in much the same place as we were on that terrible morning. In many ways all seems well, but there are, in fact evil forces working. We should be grateful for God's grace that we're able to live much of our lives in peace. But, we should never forget that evil is real and present.
"Life is fragile and many on that terrible day stepped into eternity lost and condemned in their sin. The Church must not lose its urgency for the Gospel both in times of tragedy and times of peace."